• African clothing • men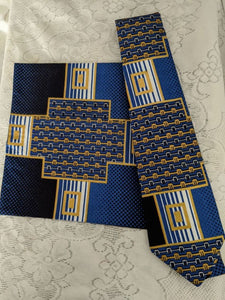 Need a gift for the sharp dresser in your life? Or maybe you are the sharp dresser? Either way, these Ankara tie sets from AdGard Fashions International will not disappoint!The African-themed shop launched a line of handmade men's neckwear sets.The recently launched neckwear sets come as an Ankara standard long necktie or bow tie, plus a reversible handkerchief sporting a matching Ankara pattern on one side and a solid color on the other.Ankara print, also known as African wax print, originated as a Dutch imitation of Batik fabric, created to compete with the original Javanese wax dyeing. It later became...
---
• African clothing • bracelets • children • handbags • head wrap • jewelry • men • mud cloth • pillows • unisex bracelet • unisex socks • wallet • women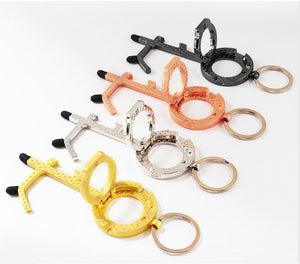 The online store pledges to provide clothing to suit any shoppers' wardrobes with the tagline "Let Our Fashion Fit Your Style." With its characteristic authentic Nigerian shapes, patterns, and colors, AdGard Fashions International brings a valuable element of diversity to the United States clothing market.Go to https://adgardfashions.com for more information.This fabulous store also brings you stylish safety accessories in line with government advice regarding the current pandemic. AdGard Fashions International offers 6-in-1 No-Touch Multiple Use Keychains so you can open doors without making direct contact with potentially contaminated surfaces. The store also now stocks various 100% cotton, washable face masks...
---
• African clothing • men • unisex socks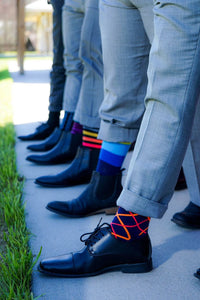 Want to add a dash of color to your wardrobe? AdGard Fashions International has the traditional and contemporary African apparel and accessories you need to brighten any outfit! The company, which specializes in genuine African apparel and home decor products, has launched a new line of vibrant socks.Go to https://adgardfashions.com/collections/9-99-or-less/products/unisex-ethnic-colorful-socks to shop now!This latest announcement helps you find high-quality socks in traditional and contemporary African colors and unique geometric patterns - online.The AdGard Fashions collection includes apparel for men, women, and children and various home decor products featuring African designs. Much of the store's clothing is made from Ankara, a...
---
• African clothing • bracelets • children • handbags • head wrap • jewelry • men • mud cloth • pillows • unisex bracelet • unisex socks • women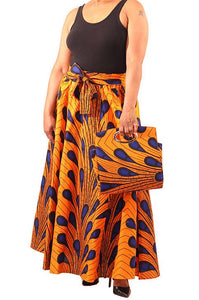 Embrace African style with AdGard Fashions International!The retailer's new range is available online and is ideally suited to shoppers within the United States who want to add a touch of Africa to their wardrobes. It features hand-crafted clothing that is traditionally worn by people of African descent. Prices start at $4.Go to https://adgardfashions.com for more info.You will now have access to a wide selection of African clothes and accessories for both casual and formal occasions, including Ankara products. Ankara is a popular style of traditional West African print made using a wax-resistant dye technique.In the men's collections, you will find...
---
• bracelets • jewelry • men • unisex bracelet • women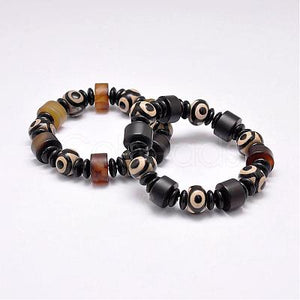 Whether you want to stand out at your next party or have stylish jewelry for everyday wear, these cotton bracelets are ideal!AdGard Fashions International offers you stylish ethnic fashion and home decor products that you can purchase from the comfort of your own home.For more information, you can visit the website here: https://adgardfashions.com/collections/women/products/ankara-fabric-braceletsThe newly launched range of Ankara Fabric Magnetic Bracelets is available in eight different vibrant fabric patterns. The statement wristwear has been designed to add a pop of color to any outfit.Each product is crafted from 100% cotton material, which is non-reactive to sensitive skin. They also feature...