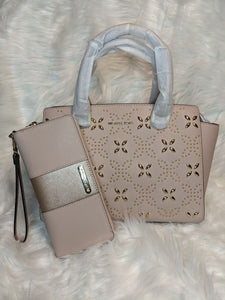 AdGard Fashions International's new mini-shop has everything you need to keep up with the latest luxury fashion trends.The shop was put together by the mother of AdGard company founder Christina Adenaike Gardiner, who has years of experience curating designer wallets and handbags for shoppers like you. You can start shopping at https://adgardfashions.com/collections/twins-tailoring-shopTwins Tailoring Shop's latest collection features a variety of high-end handbags, jackets, hats, scarves, and more. All of the items are authentic and produced by reputable designer brands.The retailer offers a selection of 100% genuine leather handbags made by Coach and Michael Kors. You can choose from a range...
---
• handbags • head wrap • wallet • women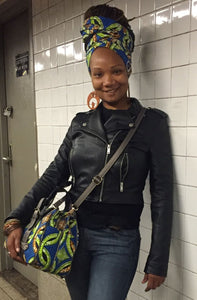 Are you tired of your wardrobe? Do you find your clothes bland? AdGard Fashions International has the perfect purses to add that missing pop of color to any outfit!The clothing store just expanded its extensive line of authentic African clothing and accessories to include a collection of fabric wallets and handbags.Go to https://adgardfashions.com/collections/women/products/ankara-fabric-wooden-handle-handbags to find out more!With this latest announcement, the ethnic clothing and home design shop helps you find high-quality products made from African Ankara materials.Ankara, sometimes referred to as African wax prints, is a cotton textile that is dyed with bright colors and patterns. Producers create bold prints...
---
• African clothing • bracelets • children • handbags • head wrap • jewelry • men • mud cloth • pillows • unisex bracelet • unisex socks • wallet • women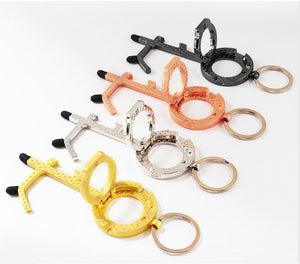 The online store pledges to provide clothing to suit any shoppers' wardrobes with the tagline "Let Our Fashion Fit Your Style." With its characteristic authentic Nigerian shapes, patterns, and colors, AdGard Fashions International brings a valuable element of diversity to the United States clothing market.Go to https://adgardfashions.com for more information.This fabulous store also brings you stylish safety accessories in line with government advice regarding the current pandemic. AdGard Fashions International offers 6-in-1 No-Touch Multiple Use Keychains so you can open doors without making direct contact with potentially contaminated surfaces. The store also now stocks various 100% cotton, washable face masks...